Bathtub Row
Stanislaw Ulam & the H-Bomb
Restoring the Bethe House
Life at the Oppenheimers'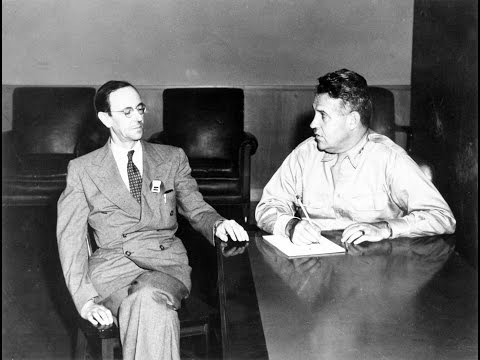 Los Alamos Historical Society Executive Director Heather McClenahan explains the role of Nobel Prize-winning scientist James Chadwick in the Manhattan Project, and how he and his family came to live in the Baker House.
Narrator: The Baker House was where Nobel Prize-winning physicist James Chadwick lived with his wife Aileen and twin daughters during the Manhattan Project.
In Cambridge, England, Chadwick had led the British effort or Tube Alloy project. Convinced that an atomic bomb was feasible, Chadwick made a compelling case to his American counterparts for a full-blown effort.
In 1943, Chadwick led the British Mission consisting of more two dozen physicists, many of them refugees from Nazi Europe, to work jointly on the Manhattan Project.
Heather McClenahan: This unusual brown and white building is known around town as the Baker House. Originally, it was the chief mechanic's house for the Los Alamos Ranch School. He lived right across from those diesel generators that supplied the electricity, and took care of those.
When the Manhattan Project came along, the most famous person to live in this house was Sir James Chadwick. He won the 1936 Nobel Prize for the discovery of the neutron, and Sir James came with the British Mission.
He lived in this house with his wife and twin daughters, who were of course all London debutantes. They just did not appreciate the mud streets, and the cold winds that blew here in the springtime, and the dust. They really did not like living in Los Alamos. After a few months, Sir James moved his family back to Washington, DC, where he continued to be a scientific ambassador for the project.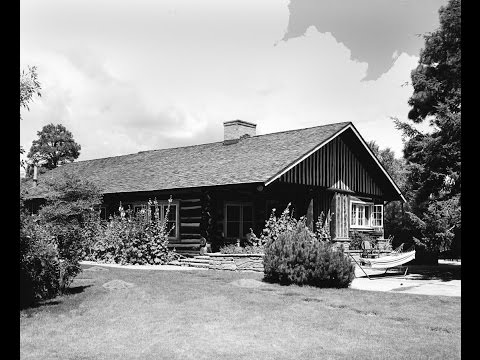 Los Alamos Historical Society Executive Director Heather McClenahan discusses the Baker House's residents after World War II, Colonel Gerald T. Tyler and Richard D. Baker.
Narrator: In 1959, Manhattan Project veteran Richard D. Baker moved into the house and lived there for thirty-six years, until 1995. Before that, it was home to one Colonel Gerald T. Tyler.
Heather McClenahan: Colonel Tyler was one of the base commanders here in Los Alamos, and he lived in this house after the Chadwick's left. He had a safe here, and we often wonder if the walls of that safe could talk, what sort of secrets it might reveal.
After the war, Richard and Bonnie Baker moved into this house. Richard was high up in the laboratory, as all of the Bathtub Row homeowners were.
The Baker House is a private residence, and we would appreciate it if you would respect the owner's privacy when you are touring.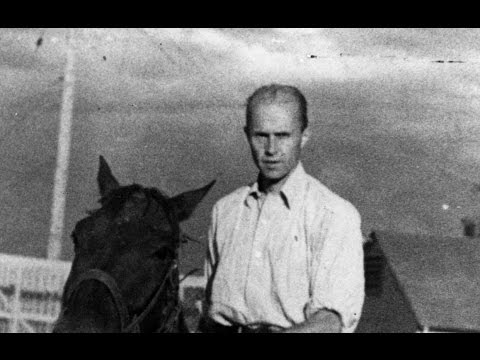 Los Alamos Historical Society Executive Director Heather McClenahan explains how the Stone Power House became the home of Manhattan Project explosives expert George Kistiakowsky.
Narrator: Heather McClenahan describes the Stone Power House's transformation, as a generator building was turned into a cozy home.
Heather McClenahan: This small stone building is the powerhouse from the Los Alamos Ranch School. Originally, it was a wooden structure. It burned, and so A.J. Connell, the director of the school, had it rebuilt as a stone building. It housed some diesel generators that supplied electricity for the Los Alamos Ranch School.
When the Manhattan Project came along, they soon realized they were going to need a significantly larger amount of electricity than these diesel generators provided. So the generators were stripped out, and this was turned into a house.
It is where George Kistiakowsky, the explosives expert on the Manhattan Project, lived. He was the one who made implosion possible.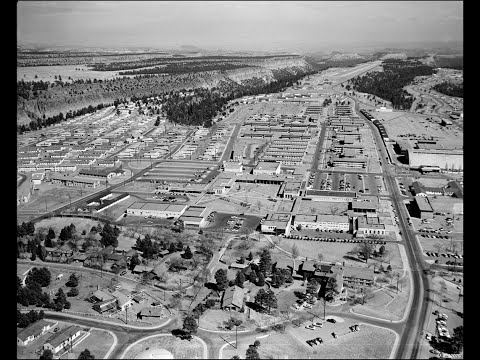 George Kistiakowsky and his daughter Vera remember what it was like to live in the Stone Power House during the Manhattan Project.
Narrator: The Los Alamos Ranch School's power generator building was constructed in the early 1930s. In 1944, the small stone building was converted into a home for the laboratory's explosives expert, George Kistiakowsky.
George Kistiakowsky: I got this tiny little house, a room and a half house, converted out of a diesel engine shed, or whatever it is, built for the old school. Diesels were too small; they were taken out.
Narrator: Kistiakowsky's teenaged daughter Vera vividly remembers spending two summers with her father in New Mexico.
Vera Kistiakowsky: We drove to the Los Alamos road, which at that time was very narrow and precipitous; it had not yet been widened. There were guards at the gate. There was a tall wire fence that went all the way around. That was exciting.
Then we came to the little stone house that had been given to George to live in. Before, it had been a Red Cross center. There was a row of houses that had belonged to the Ranch School, and it was called Bathtub Row because it had that desirable feature.
This house is on Bathtub Row. It had a large living/dining area, with a small kitchen—a Pullman kitchen—off it, and a small bedroom, and a bathroom sandwiched between the bedroom and the kitchen. I slept in the bedroom and my father slept on a couch.
I do remember that we used to have agreements that we would meet for lunch at Fuller Lodge, which was the big recreational area and also housing area for guests, and had the best cuisine on the Hill.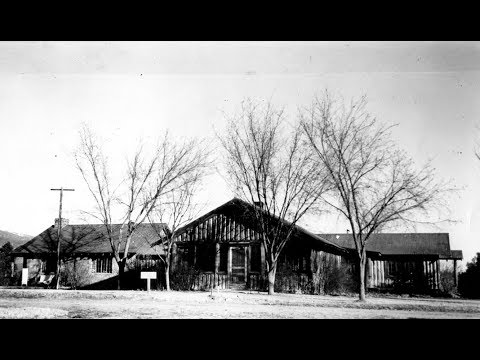 Spruce Cottage was a dormitory for the Los Alamos Ranch School and later became a residence for members of the Women's Army Corps, as well as Manhattan Project scientists including Enrico Fermi.
Narrator: Heather McClenahan details the history of the Spruce Cottage.
Heather McClenahan: This rather extensive cottage behind us is the Spruce Cottage
The Spruce Cottage was part of the dormitory complex for the Los Alamos Ranch School. The Spruce Patrol got to live here in the cottage with one of the masters. They were the bigger, older boys, and they also had some classroom space in here. And so it was a place for them to sort of escape from the younger boys, as well as have a quieter area to do studying and that sort of thing.
When the Manhattan Project took over, this building was used to house the first unit of the Women's Army Corps that was brought up here to the Hill. The Women's Army Corps did all sorts of work. They answered telephones, they drove trucks. Basically anything that needed to be done to help out with the project. The Women's Army Corps was known as the WACs, and this building became known as the WAC Shack for a short time. A couple of dormitories were built just to the north and the WACs moved up there, and so the Spruce Cottage was divided into three apartments.
And we had several upper level scientists who lived here. One of them was Kenneth Bainbridge, who was in charge of the Trinity Site, which was where the Gadget was tested in July of 1945.
Enrico Fermi also lived here in Spruce Cottage, not during the Manhattan Project but later when he was visiting. And today Spruce Cottage is a single family private home.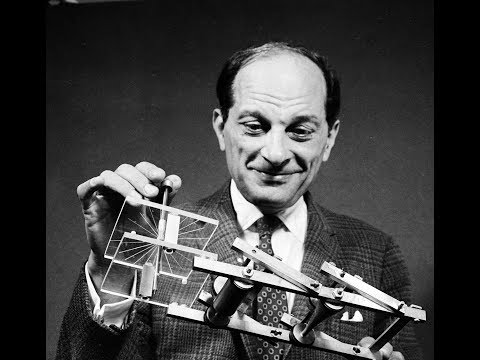 Polish mathematician Stanislaw Ulam worked on the Manhattan Project at Los Alamos. He later was instrumental in the development of the hydrogen bomb during the Cold War.
Narrator: Jon Hunner and Heather McClenahan describe Stanislaw Ulam's background and his role in developing the hydrogen bomb.
Jon Hunner: The Ulam family lived at Spruce Cottage on Bathtub Row. They were émigré scientists, and his family had fled the war in Europe.
After the war, when the United States then realized that the Soviet Union had detonated their own atomic weapon in 1949, the laboratory was given the task to come up with a more powerful bomb, which then became the hydrogen bomb, known as "the Super" back then.
Stanislaw Ulam was the scientist who had the key insight on how to trigger that bomb. Supposedly, he was standing at Spruce Cottage on a winter afternoon looking out at the garden, that of course was now gone because of the winter. It's supposedly looking through the window at Spruce Cottage that he had the idea of how to trigger a thermonuclear device.
Heather McClenahan: He was the mathematician who figured out all of the calculations to make the hydrogen bomb work. Edward Teller is known as the father of the hydrogen bomb, but here in Los Alamos we call him the midwife. Because he was the one who made sure that the bomb was born, but it was Stan Ulam who was really the one who created those calculations to make it happen.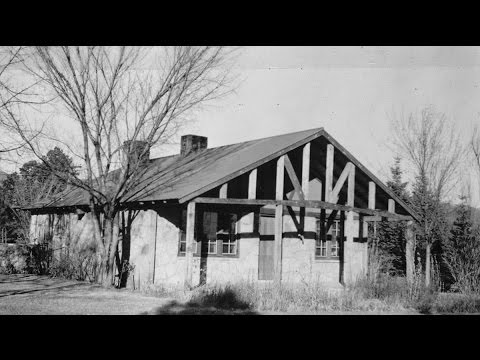 Elsie McMillan, wife of physicist Edwin McMillan, takes you on a tour of her home, Master Cottage Number One.
Narrator: The wives of Los Alamos scientists had to learn the art of "making do." Elsie McMillan found much to like in Master Cottage Number One. It had a big living room and, of course, a bathtub. But it didn't have everything, as Elsie recounted in a tour of the area.
Elsie McMillan: Now we're on Bathtub Row. Butch, do you suppose they really don't like us, because we've got a bathtub and only about eight houses have bathtubs? But shucks, we came so early, that's the only reason we have a Master's home.
Hey, look at that darn open ditch. They don't put lights up at night around it? Later, two ladies fell in our ditch. They didn't like it either.
Oh, this is T-112. Isn't it attractive? I'll take you in the kitchen. It was very small. I was very happy, because my husband said if it was a big kitchen, I'd have a "Black Beauty." That's what they called the wooden-burning coal stoves.
But we didn't have anything to cook on. Ed, where's the stove?
"Well, honey, the DC current's still here. If they get the current changed, maybe you'll have a hotplate. You'll have to cook over the fireplace."
Oh. Well, anyway, Ed, isn't this a gorgeous living room? Oh, my goodness, what a big fireplace. Oh, sure I can cook over it. I suppose I'll have to be most careful over the baby's formula. Of course things, you tell me, don't cook fast up here at 7,300 feet.
Ooh, Ed, look out on that porch. There's a lawn and trees, and the Sangre de Cristo Mountains. And it's summer, so the paler green of the trees shows the thunderbird.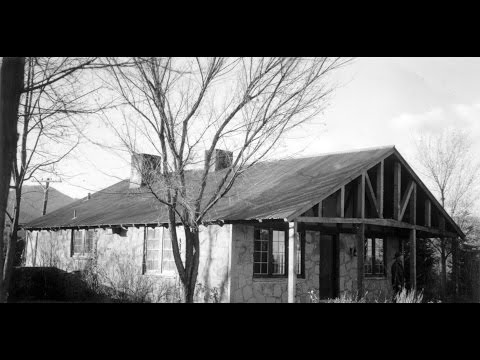 Hans and Rose Bethe lived in Master Cottage Number One for part of the Manhattan Project. Rose describes the home and the social gatherings they would host.
Narrator: Both Rose and Hans Bethe fled Nazi Germany before World War II began. Recruited by Oppenheimer, Hans Bethe became head of the Theoretical Division at the laboratory. Among the Bethes' close friends were other refugees, including Victor Weisskopf from Austria and Enrico Fermi from Italy.
Rose Bethe: There is now a house in Los Alamos called the Bethe House. We lived in it for the last three months of our time there.
That was one of the old school ranch houses. It had a big living room and a fireplace and a number of bedrooms, which I have now forgotten. Then it had a kitchen, and that was an interesting point because the kitchen was more elaborate than the new kitchens.
The company we enjoyed most Sundays were the Weisskopfs [Victor and Ellen], the Flanders [Donald], possibly Fermi, and occasionally other people would join in. This was great fun. Conversation was always on a good level, never about work unless the men were separating themselves.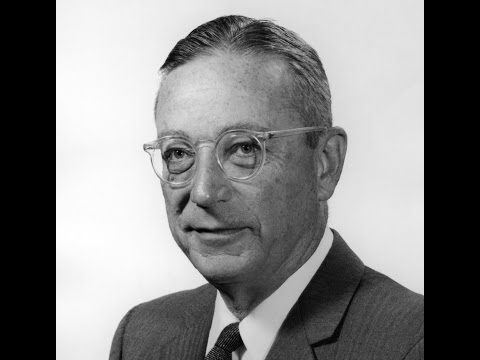 Max Roy lived in Master Cottage Number One for nearly fifty years. Hanford chemist Oswald Greager recalls how Roy inspired him and his colleagues on an important project.
Narrator: Max Roy lived in this house longer than anyone else. He was a chemist who worked with the Manhattan Project and became director of the Weapons Division. During the Cold War, Max worked in Hanford, Washington and Oak Ridge, Tennessee to improve the efficiency of nuclear weapons. Roy inspired his colleagues by taking a bit of a security risk, as Hanford's Oswald Greager remembers.
Oswald Greager: It was around 1951, or something like that, that the Los Alamos people were quite certain that if they could get the impurity level—contamination levels of other things that were in the plutonium—down to a lower figure than what we were sending them, that they could improve the yield, the yield being the amount of bang you get.
Max Roy, he was the head man on their bomb design work. He got the idea that he would call in some people from Oak Ridge who were producing the uranium-235, and some of us from up here.
He apparently decided that the best way to get our cooperation in all that effort to improve the purity would be to tell us all about the bomb. He gave us the code names for the different designs. He told us how many had been made, and he told us what the yields were and what they hoped they would get to. None of us wrote anything down. I had been in that business up to that time about eight years, and I had been kept completely away from that kind of knowledge.
It had his desired effect. The people from Oak Ridge and we both went home, and busted our rear ends to do a better job of making pure stuff. We were given to understand that the yields did go up, and they were quite pleased with all that.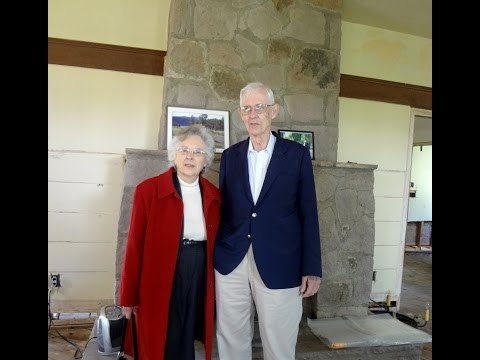 Los Alamos Historical Society Executive Director Heather McClenahan explains how the Hans Bethe came into the Society's possession.
Narrator: The Hans Bethe House now belongs to the Los Alamos Historical Society, thanks to the generosity of Clay and Dorothy Perkins of California.
Heather McClenahan: Clay actually was eleven years old when World War II ended, and he was absolutely fascinated with the Manhattan Project, to the point where he became a physicist. He moved from Texas to southern California to be a rocket scientist, and learned rather quickly that he would make a lot more money as a developer in southern California than a rocket scientist. So Clay became a developer.
As he made his money, he went back to his first love, which was the Manhattan Project. He has collected memorabilia and devices from the project over the years.
Clay thought it would be great to have his name on a deed that said "Bathtub Row." Clay and Dorothy purchased the house. They gave us money for repairs, and then they also gave us money for exhibits in the house, for those Cold War exhibits.
It turns out that Clay was very good friends with Harold Agnew, the third director of the [Los Alamos National] laboratory, and he said, "I would really like it if you would name your Cold War museum after Harold Agnew."
We said, "You've got a deal."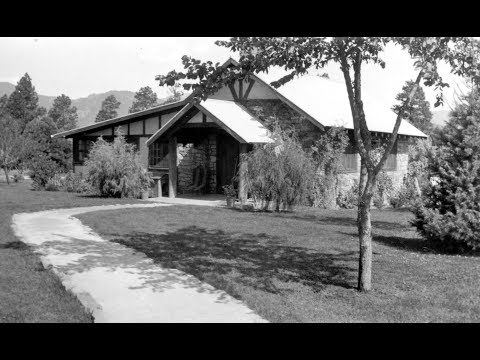 The Oppenheimer House, today a private residence, was initially built for the sister of the director of the Los Alamos Ranch School. J. Robert Oppenheimer, his wife Kitty, and their very young children Peter and Toni lived there during the Manhattan Project.
Narrator: Heather McClenahan outlines the history of the Oppenheimer House before and during the Manhattan Project.
Heather McClenahan: We are now standing outside of one of the crown jewels of the Manhattan Project properties. This is the home that belonged to Dr. J. Robert Oppenheimer during the Manhattan Project. It was originally built for May Connell, the sister of Ranch School Director A.J. Connell.
May Connell was a New Yorker, and she came out here and said, "A.J., I am not going to live in a log cabin." And so he built this house for her. You will notice there is a screened porch, but it does have glass in the windows. That was her bedroom. The front room of the home was May's studio. There is a fabulous window on the north side. Artists love northern New Mexico light. If you go to Taos, many of the artists' studios up there have that wonderful big window to the north.
We don't know why Dr. Oppenheimer chose this home. It could have been that large window that lets in that beautiful light. We do know that Kitty Oppenheimer suffered from depression, and maybe the cheerfulness of the light was one of the reasons that Oppenheimer picked this home. The Oppenheimers did live here from April of 1943 until they moved back to University of California in October of 1945, after the war was over.
Oppenheimer was a beloved person in this community. He took care of people. He knew people by their first names. He asked people about their families. And he was just, as I say, very beloved in this community for taking care of people and for running the project as it needed to be run.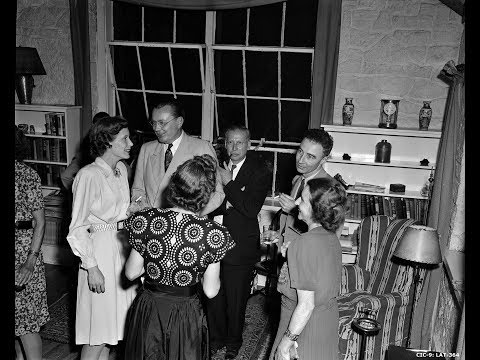 J. Robert Oppenheimer lived in this house from 1943 to 1945. Jerry and Helene Suydam moved into the Oppenheimer House in 1958. The house eventually will become part of the Los Alamos History Museum.
Narrator: J. Robert Oppenheimer recalled his daily schedule at Los Alamos.
J. Robert Oppenheimer: We lived about a third of a mile from the laboratory. I would try to get to the laboratory on normal days about eight or something like that and take our son to the nursery school on the way.
I would usually break for a little while between twelve and one because there was nowhere to eat, no food. I would come home and then get back and I worked until six. Perhaps two or three times a week or four times a week, I would go back in the evening.
Narrator: Heather McClenahan describes how Jerry and Helene Suydam moved into the Oppenheimer House during the 1950s. The house will eventually become part of the Los Alamos History Museum.
Heather McClenahan: In 1958, Jerry and Helene Suydam moved into this house. Jerry was a theoretical physicist who did not work in Los Alamos on the Manhattan Project, but was recruited by Norris Bradbury to come soon after the project was over. He and Helene moved into this home on Bathtub Row. Helene tells a wonderful story about—how you got houses back then was you had a certain number of points. It was based on your position at the laboratory, your salary, your time here. Jerry and Helene actually tied with another couple, but the person in the housing office liked Jerry a little bit more so she gave him an extra point and the Suydams were able to get the house.
In 2003, the Suydams donated the house in a life trust to the Los Alamos Historical Society. So whenever they decide to move out, this house will become a museum.
Narrator: The Oppenheimer House was also where scientists gathered for parties during the Manhattan Project. But as Helene Suydam describes, even there they would talk about work.
Helene Suydam: When I was showing the house where we lived to someone several years ago they asked, "When they had parties at the Oppenheimer home, did they discuss scientific items?"
Later I asked someone who knew and they said, "Oh yes, we did."  Oppie would look around and say, "I now declare this a secure area," and then they would start discussing their problems, which is very logical because the whole town was secure.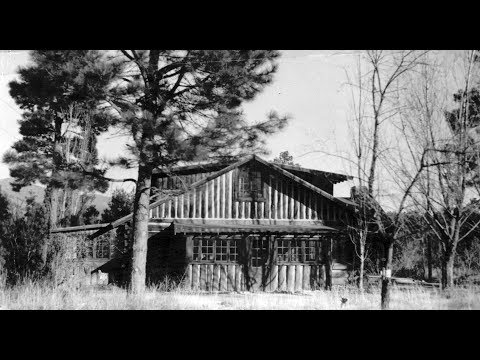 The Parsons House was originally built as Master Cottage Number Three for the Los Alamos Ranch School in 1925. It is named after Los Alamos ordnance director William S. "Deak" Parsons, who lived here during the Manhattan Project.
Narrator: Rear Admiral William Sterling Parsons, known as "Deak," lived in this house with his wife Martha and their children, Peggy and Clare. Los Alamos Historical Society Executive Director Heather McClenahan and historian Jon Hunner describe Parsons's key role in the Manhattan Project.
Heather McClenahan: He [Deak Parsons] was an integral, integral part of all of the work that happened here. The Manhattan Project probably could not have happened without his organizational skills and his ability to get things done. He is known as the "Atomic Admiral." He is actually a native New Mexican and we are very proud to have him as part of our heritage.
Jon Hunner: Deak Parsons went on to ride in the Enola Gay, and armed the "Little Boy" bomb that then dropped on Hiroshima on August 6, 1945. He was actually instrumental in delivering the atomic bomb to Japan.
Narrator: Peggy Bowditch was Deak Parsons's oldest daughter. She recalls meeting the famous physicist Niels Bohr and the time her mother had an unexpected visitor.
Peggy Bowditch: Often I would be passing hors d'oeuvres at the cocktail parties, and I remember one night I was told, "Shh, shh, someone named Nicholas Baker is here." But that was the codename for Niels Bohr, so I just listened for a while and I got both names, and I daresay I passed him cheese and crackers.
We had a very nice house. I think it was probably the biggest house on Bathtub Row. We were down at the end, and we had the distinction of having two bathtubs, and that got us in a bit of trouble once.
Because there were only showers in all the Army construction and there was a soldier being released from the hospital. But the nurse told him that he would need to take baths. He said, "Well, where?"
She said, "Oh, Mrs. Parsons wouldn't mind."
The trouble is, she did not tell my mother and Mother arrived home to find this poor soldier in the bathtub, which I am sure embarrassed him more than it embarrassed her!
Quick Fact:
The houses on Bathtub Row, formerly the homes of Los Alamos Ranch School "masters" or teachers, were coveted by Manhattan Project scientists.